We can hardly believe it's been over three years since we formed Things by us. When we started selling together we wanted our brand to represent the both of us equally, which is why we both contributed different parts to our logo. Over time our goals have changed though and rather than selling as two artists under one banner, Things by us has its own voice and style.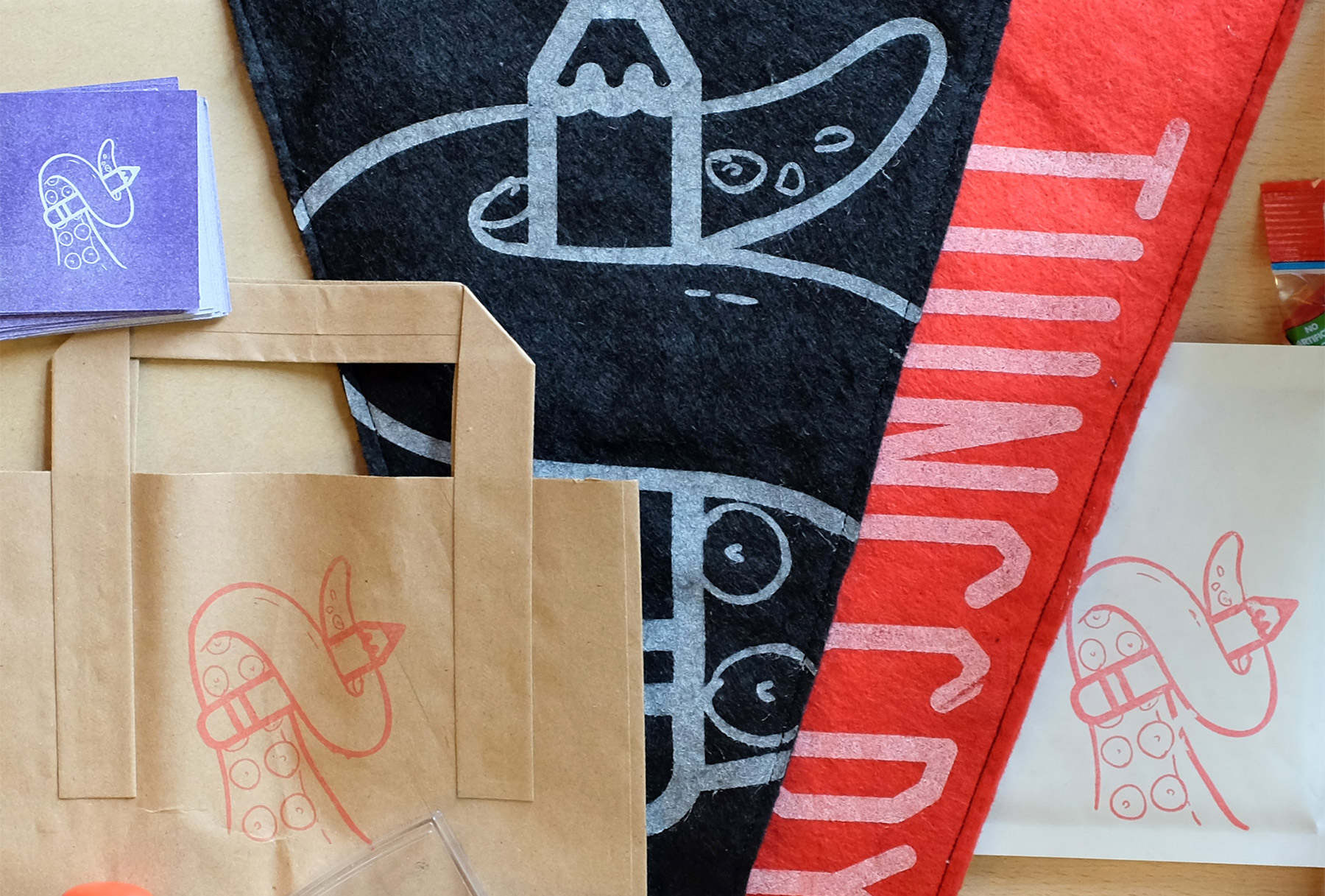 After some thought we decided that it completely made sense for Mark—who designs logos for a living—to take over and make something in his own style. You'll probably be able to recognise his style in our logo as it's very minimal, as opposed to mine which is much more maximal.
Of course we didn't want to completely rebrand ourselves as we've become attached to our creative little cephalopod. Instead we decided to just refresh the logo and create a few new assets for our packaging and stalls.
So here it is, our brand new look.